Celebrate International Women's Day with these great fabric
Date Posted:8 March 2022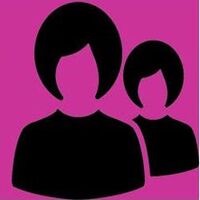 Happy International Women's Day, 2022.


International Women's Day is observed annually on March 8 and celebrates the global social, economic, cultural and political achievements of women.
JUST ARRIVED!
The latest Tilda Club Australia pack featuring the Cotton Beach collection has arrived. This is Issue 41 and contains fabric and a stand-alone project pattern from an Australian designer. See this and some of the past issues before they are all sold out.
Issue 40
Each issue comes with sneak peeks at the latest Tilda designs, Exclusive special offers and competitions.
Love Tilda ? Sign up to the Tilda Australia Club here for future months projects
For all our Tilda Lovers ... these ranges are close to selling out and have been reduced to clear including Happy Campers, Bon Voyage, Gardenlife, Maple Farm and Tiny Farm.
We have over 3000 items reduced for our March Madness sale.

Don't wait too long to choose which of these need to make their way into your stash! Remember, we have limited stock so be quick !
Habee Savers - now 50% off
Includes
- Anti Static Spray
- Mending Tape
- Hand Needles
- Sewing Kits
- Automatic Clothes Fabric Brush
- Hook and Loop
- Fabric Comb
- Thread and more !
- Stock is limited - once sold that is it
With Easter around the corner, why not explore what you can make with the Chocolicious range.
This yummy range of fabrics is perfect for quilts, clothing, home decorating, bags, sewing
Chocolate lovers everywhere rejoice! This yummy collection lets you indulge your sweet tooth completely guilt-free! So real you can almost taste it, the Chocolicious collection is a great choice for quilts, masks, blankets and even apparel!
Copyright © 2022 The Oz Material Girls, All rights reserved.
You are receiving this email because you opted in via our website , thank you for joining us .
---
Leave a comment