---
Tilda Windy Days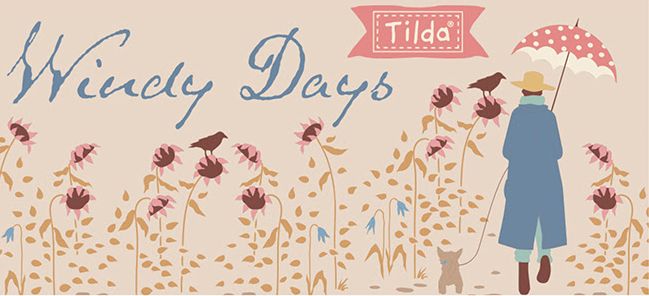 Hold on to your hat, Windy Days are a-coming! This year's Autumn/Winter collection is inspired by the windy days of fall, when leaves twirl while the wind catches your umbrella and blows your hat off. The figurative Windy Walks design in four color-ways are fun fabrics to use for backing, letting the quilt's reverse tell the story. This season's flowers are loosely inspired by Indian block prints, which go well with the look. All the designs have names pertaining to wind, and the Aella blenders in seven colors are useful and easy to blend with the rest of the collection.
*Windy Days is released October 1, 2021 and pre-orders open August 15, 2021.
Sign up to our newsletter for product updates to be the first to know when the pre-orders are open!
---