Wishing you a Merry Christmas from The Oz Material Girls :)
Date Posted:19 December 2017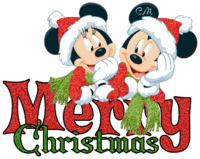 Merry Christmas from all of us at The Oz Material Girls.
We will be closed from Thursday 22nd Dec and will re-open for 1 postage day on Wednesday 28th Dec, then back on Tuesday 2nd January, 2018.

You can message or email us at anytime and someone will get back to you ASAP

Remember, you can shop our website 24/7

www.theozmaterialgirls.com
Our Annual Boxing Day Sale will open at 4pm AEDT (NSW time) on 26th December in our
FaceBook Sale group.
If you would like a tag before it opens just click on the image above and add yourself to the
post via a comment.

Always heaps of amazing bargains up for grabs!

Be sure to tell your crafty friends!
Coming in 2018.




Pre-order any of these fabric ranges and get 10% off.
Welcome to Remembering, the brand-new collection of ANZAC inspired cotton prints due to arrive in February. This is a classic fabric collection honouring our heroic soldiers.
As this is a limited edition and will only be printed once so we can offer you a special
pre-order price so you can secure yours today.
Flamingos, toucans palm trees and leaves come together in this
Summertime Tropical quilt fabric by Kennard and Kennard.
Summertime Fruit quilt fabric by Kennard and Kennard features everyone's favourite tropical fruit.
Under the Sea quilt fabric by Kennard and Kennard features an underwater scene with fish, seahorses and reeds.
PRE-ORDER now either the blue or teal FQ bundle or pick and choose from the individual prints.
Hot new product!
For a sewing tool that saves time and is so handy and easy to use, you can't go past
Bobbin Buddies.
Simply insert one of the
Bobbin Buddies through the centre of the bobbin and then your thread spool! That's it, easy right.
With the flared body the
Bobbin Buddies will secure itself inside the thread spool, ensuring stability. The rounded head makes it easier for handling and as for storage simple, string them all together and hang it on a hook. Now you're all organised and how much time is this going to save you?
All your bobbins and threads matched up and all in one place what could be easier.

These sold out in hours but you can pre-order yours as more stock will arrive in Jan 2018.
It's on it's way!
Tilda's LemonTree Collection is being prepared for shipping to our warehouse. We have been given an estimated shipping date for all of our pre-orders in January (2018).
This collection is absolutely breathtaking, featuring citrus fresh colours and classic prints. If you haven't done so already, get your
pre-orders in so you can be amongst the first to get these beauties.
---
Leave a comment