Tons of treasures from the talented Tone Finanger (Tilda) and Tula Pink!
Date Posted:1 February 2023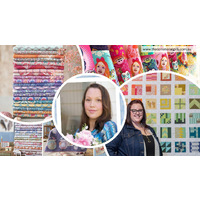 There are tons of treasures from the talented Tone Finanger and Tula Pink!
Have you discovered these two terrific designers? This week we are featuring the lovely fabric collections from Tone Finanger of Tilda and Tula Pink.
Tilda is a fabric brand founded by Norwegian designer Tone Finnanger in 1999, best known for whimsical naive characters and charming fabric design. There is a certain attitude to life in Tilda's world, whimsical and romantic, like a ball gown worn with wellies – perfectly imperfect!
Growing up, Tilda creator Tone Finanger always heard she was an incorrigible daydreamer, her head constantly in the clouds. Her mind would wander from the classroom into a magical world of shapes and colours. The Pie In The Sky collection is a sweet and colourful nod to children and their ability to make alternative, creative worlds full of ideas. The range is a fresh array of fabrics for spring and summer, with doodle-like florals giving the designs a naïve and effortless feel. The motifs and colours have a vintage look that invite you to indulge in a happy, creative sewing escape.
See all of the Tilda ranges and Tilda Club packs currently available. Shop now before they are all sold out!
Cotton Beach
felt like the perfect name for a coastal cotton fabric collection. . Shells, coral reefs, and sea anemones are some of the motifs that inspired the mixed style designs. Colours vary from purples to dark and light corals, sandy greys, light, and green teals and blues, and yellows to represent sunshine. In addition to the main collection you will find five Beach Shell Blenders in softer hues, and a fun new design called, "Me and My Friend".
Welcome to the perfectly imperfect world of Tilda!
Tilda Club Australia is a bi-monthly club, each pack contains an assortment of gorgeous Tilda fabrics, a Tilda accessory, a pattern designed exclusively for the Tilda Club, a Tilda Club newsletter featuring special offers and competitions!
Tula Pink
is an illustrator, a fabric designer, a quilter, an author, a maker and a generally good person who enjoys talking about herself. Today Tula Pink works closely with the good people at Free Spirit Fabrics to develop multiple fabric collections every year, is an Ambassador for Bernina sewing machines, develops collections for Aurifil Threads
Tula works hard to bring us amazing quilt designs that highlight her designs.
See the latest Tula Pink collections that are in stock now.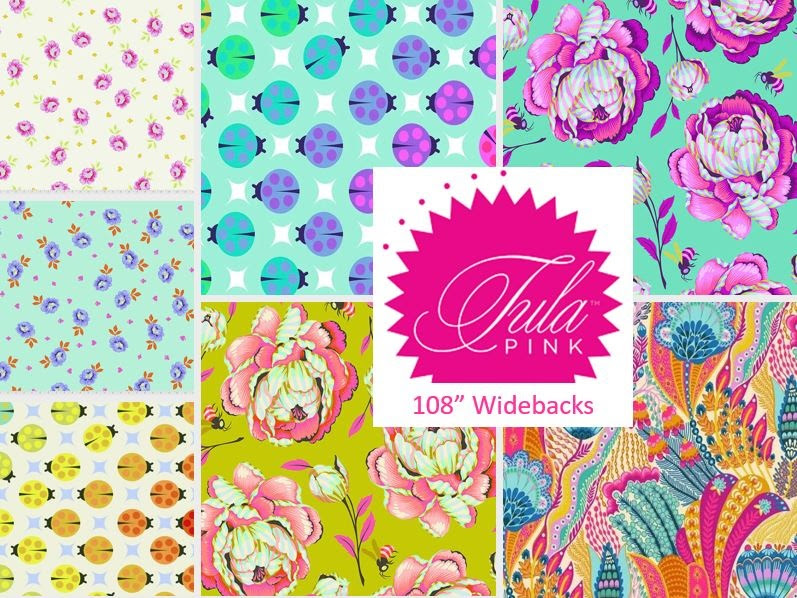 Tula Pink - 108" Wideback fabrics are as stunning as the rest! Brand new cut fresh from the bolt, 100% cotton.
Kept continuous if more than one unit purchased
---
Leave a comment