Time to stop and smell the roses! Tilda fans get ready for Old Rose collection. Pre-orders now open
Date Posted:15 August 2019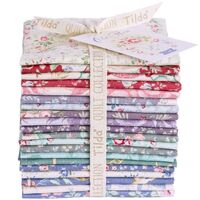 Old Rose Collection - When customers keep inquiring about more soft rose fabrics and if it would be possible to reproduce some of our earlier collections. Tilda were listening! They have now created a collection that is all about just that – soft vintage roses.
Old Rose Collection - Due October

Using elements from two of the most popular fabrics through Tilda's 20 year history as an inspiration, this collection has an array of vintage rose patterns you can combine and choose from giving any project a quintessential vinta

ge Tilda charm.

Instead of blenders we have made seasonal extras with Angel Scraps in combination with soft small florals that will work as blenders for all of the season's fabrics.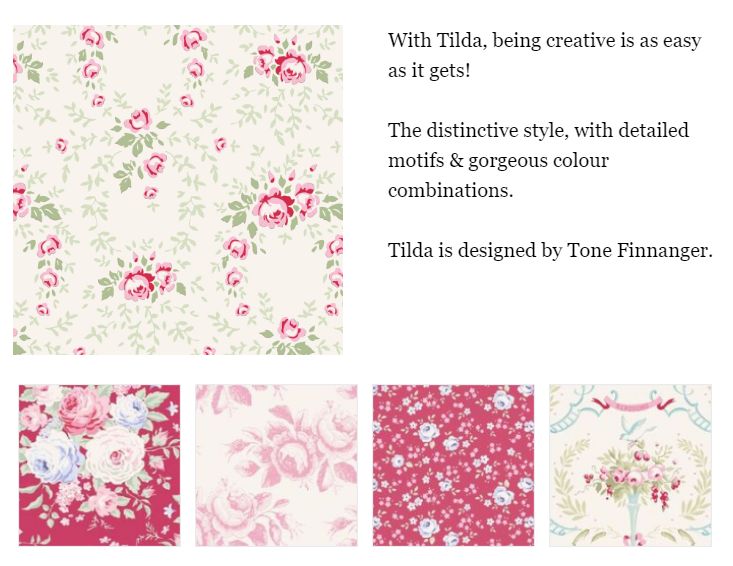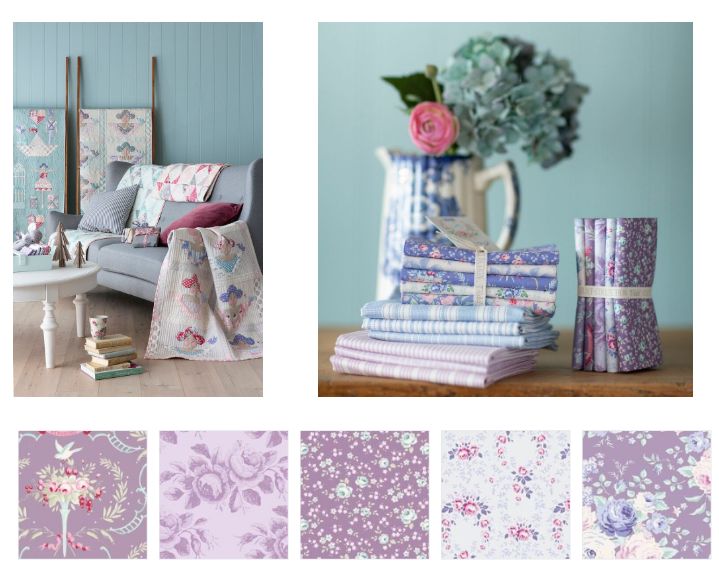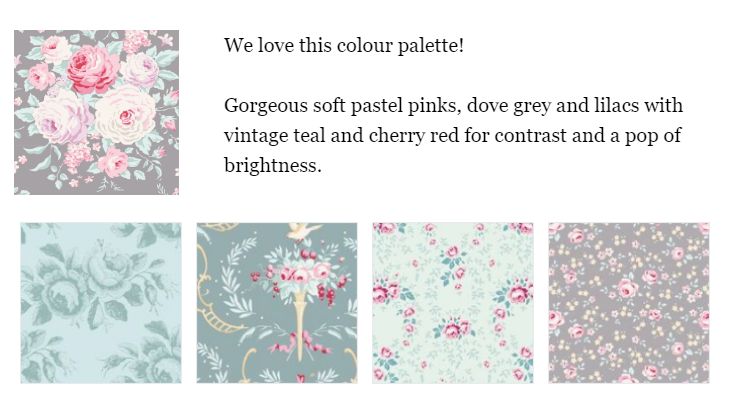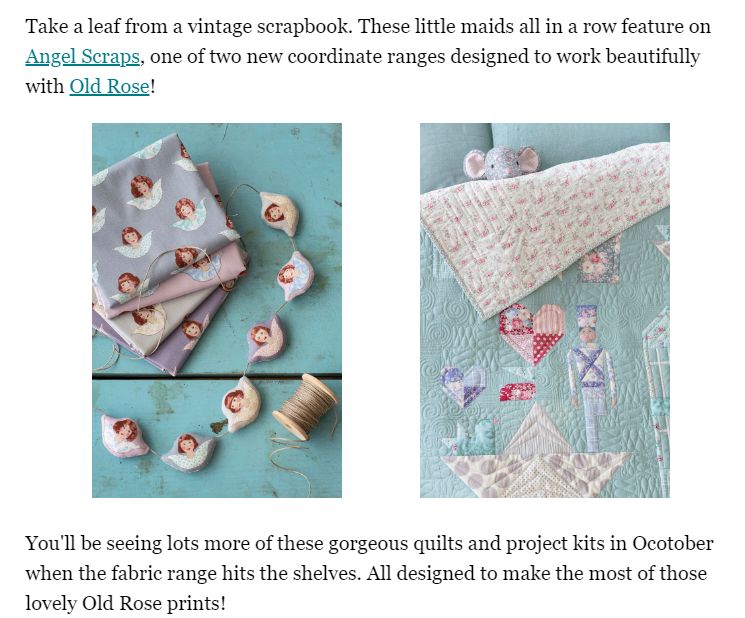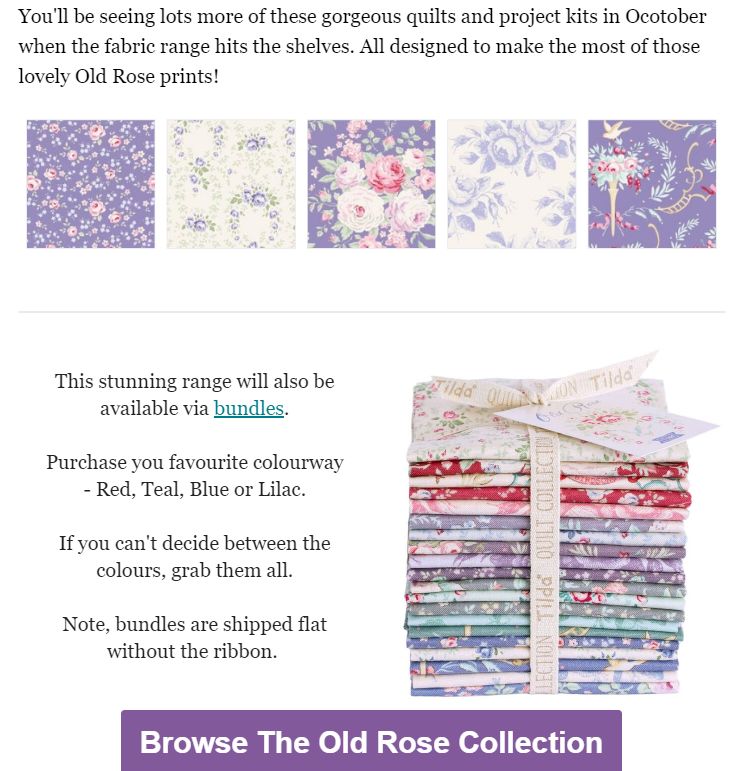 ---
Leave a comment