Perfectly Imperfect Tilda
Date Posted:15 August 2018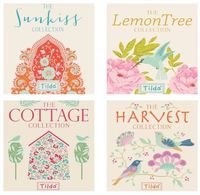 There is a certain attitude to life in Tilda's world, whimsical and romantic, like a ball gown worn with wellies – perfectly imperfect!

We know that there are a lot of Tilda fans out there and we wanted to showcase all of the great fabrics, kits, patterns, accessories and more we have to offer on our website.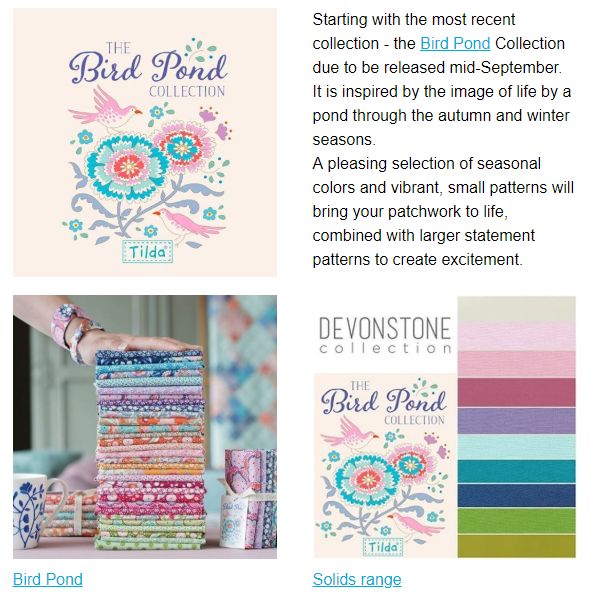 There are two gorgeous quilt kids available - the Bird Pond Quilt and the Winter Quilt, perfectly capture the mood of the collection. Kits includes all fabric from the Bird Pond range, binding and the pattern to make the quilt top. If you would like us to match a backing just let us know.
All fabrics supplied are 100% cotton.
Already have the fabric? That's ok, just purchase the paper patterns.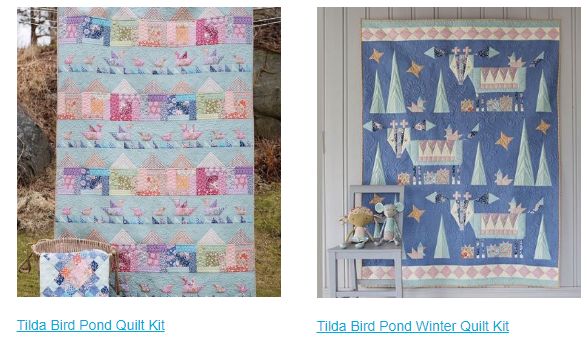 There's even more to love about theBird Pond Collection with the release of Hot Chocolate Sewing book.

Featuring over 20 projects, you can choose from quilts and softies, bags and dolls, pillows and purses.
Autumnal motifs include reindeer, mice, apples, butternut squash, ducks, birds, houses and more.

This heartwarming collection will bring warmth and magic to your sewing.
We have a limited amount of Tilda accessories in stock. From paper vintage doilies to a small wooden sailboat, self-adhesive fabric sheets to buttons and dolls hair.
If you missed out or need to restock your stash...you can browse the previous collections. Click on each of the collection cards below to see what is still available.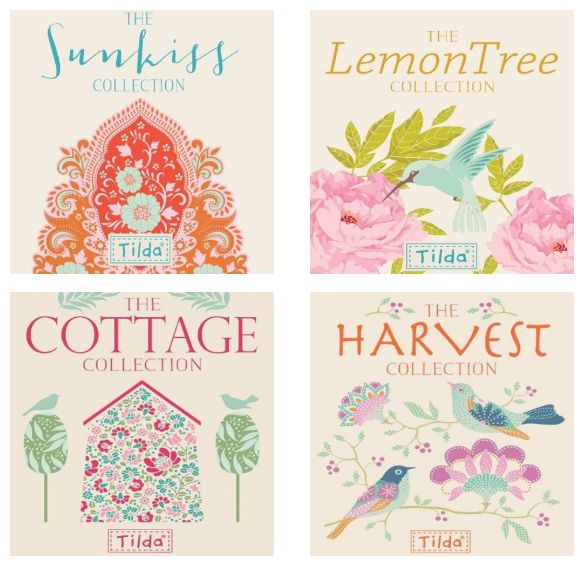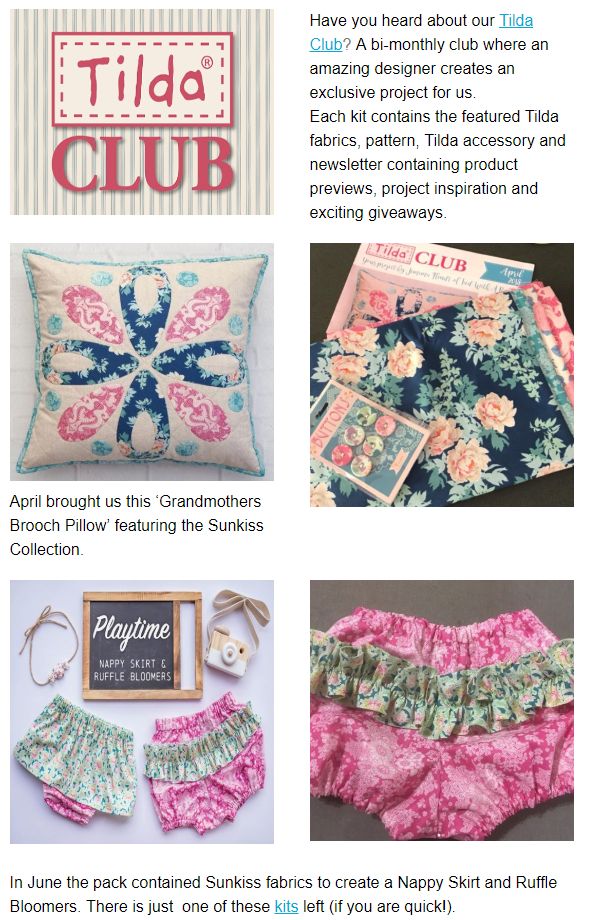 Here is something else to get excited about. Running from Monday through to Monday we have three great fabric ranges on special.
See the great prices on 3 Wishes, Signature Collection and Twilight Quilting fabric.
---
Leave a comment