NEW Super Saturday Savings- Bundles, Panels and End of Line Fabrics !
Date Posted:5 March 2022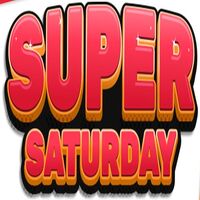 Super Saturday Savings newsletter... today we showcase our latest $14.95/m category , Tilds ranges reduced to clear, End of Line Specials and more awesome bargain panels, border prints and kits !Be sure to scroll through to see them all !
We are excited to introduce our latest category . $14.95/metre ! These fabrics are all hugely discounted and normally minimum $24.95/m so a great bargain... but stock is limited and once sold that is it ! Here is a sneak peak of what is available but may have sold out prior ....Shop them all here
Lots of our fabric ranges are coming to an end and have been reduced to clear. A great selection to add to your stash - but be quick as there is not much left !
For all our Tilda Lovers ... these ranges are close to selling out.... Shop them all here
Grab a bargain on thes panels,border prints and kits ! All discontinued and reduced to clear! Awesome savings up for grabs while stocks last ! We currently stock over 500 panels !
A Mother's Love
---
Leave a comment