NEW Saturday Super Specials ! New End of Lines, Fabric Remnants and Panels !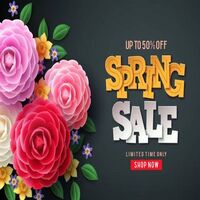 Spring is here ! We love this time of year as we make room for lots of new ranges arriving every week ! We have slashed the prices of more stock and as always we have added new remnants, and reduced the prices of more panels and bundles - but only while stocks last.
NEW STOCK ADDED - our $9.95/m and $14.95/m bargain fabrics !
We hope you love this weeks Saturday Savings newsletter.
Be sure to scroll through to see them all - just click on the pictures to see what we have!
First up is the awesome Daydreamer range by Tula Pink - Daydreamer is an escape to a surreal place of make believe and wonder. Shop the full range here
Tilda
is a fabric brand founded by Norwegian designer Tone Finnanger in 1999, best known for whimsical naive characters and charming fabric design. Stock on these ranges are getting low so secure today! Shop all TILDA fabrics
here
Tilda Club Australia
is a bi-monthly club, each pack contains an assortment of gorgeous Tilda fabrics, a Tilda accessory, a pattern designed exclusively for the Tilda Club, a Tilda Club newsletter featuring special offers and competitions! Limited stock ! Shop current editions
here
We have 100's of remnants , most the last we have and all have been reduced- here are just a few - see them all
here
Lots of our gorgeous ranges are coming to an end and have been reduced to clear. Just click on any of the pictures to see what is left ! Shop all sale items
here
It is amazing what we find at our warehouse during stocktake... here are just a few must have fabrics, stock is limited so secure today.
Our $9.95/metre fabrics are selling super fast. Reduced to more than 1/2 price, these are quality fabrics at a bargain price. Plus they are perfect for all your sewing needs. Shop them all
here
We celebrated International Dog Day recently and giving away a metre of your favourite dog fabric from our many designs. Just comment on our Facebook post with a picture of your pooch for a chance to win. Shop all our dog fabrics here too
---
Leave a comment