I know my fabric limits....I just don't pay attention to them! You too? See inside for this week's temptations!
Date Posted:9 March 2021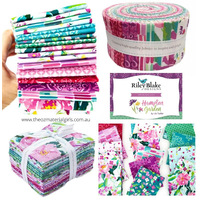 The gorgeous Hampton Garden by Lila Tuellar for Riley Blake is available in bundles, pre-cuts and individual prints.

From the designer: The inspiration for this collection was, as the name suggests, the gorgeous gardens of the Hamptons. Lush and vibrant colours abound in this climate, suggesting moisture and sunshine are both abundant and infused into the scenery. As my designs usually are, this collection is also lush and vibrant in colour
Hello World is a whimsical fabric collection by Cori Dantini for Blend Fabrics. This is a special buy in from one of our suppliers and we are passing on savings of 30% off to you !
Stock is limited so be quick to secure it.
Gossamer Garden will be here this month ! Featuring stunning butterflies and flowers, we have 2 amazing quilt kits, bundles, panels and coordinating prints available to order now.
Underwater Fantasy by Thomas Wood, is full of life and bold colours that capture the essence of under-the-sea magic. The main panel displays gorgeous dolphins, sea turtles, fish and coral life that pop with colour. Included in the collection is a magnificent and flowing all-over pattern, and a beautiful coral coordinate. Perfect for a quilt masterpiece, children's gifts or home décor, Underwater Fantasy is bursting with life.
Living Coastal Digital Geometric by KG Art Studio for P&B Textiles is simply stunning. This feast of colour is in stock now.
This Habee Savers Sewing Box for Essentials has just arrived - Be ready with this handy sewing kit for those quick repair and mend jobs .
All your sewing basics in a handy see through box with quick selection accessories tray.
We have added some great fabrics at amazing prices when you buy the full bolt ! Here are just a few of what is listed- once gone that is it so be quick !
After a huge week with hundreds of orders leaving the TOMG warehouse, we have lots of remnants left over ! These fly off our shelves so be quick as most are the last we have ! Picture shows only a few of what have been added and some may have sold out prior to this newsletter being released.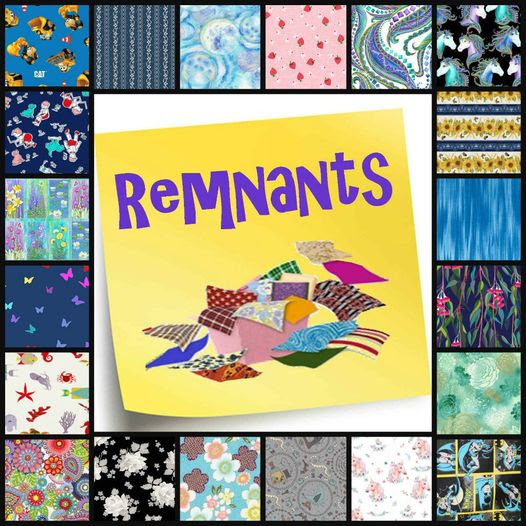 ---
Leave a comment