Fabric Prices Slashed - Our Suppliers Discounts passed on to you !
Date Posted:6 November 2021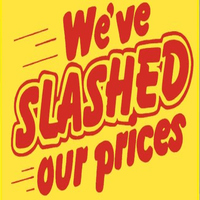 We have snapped up the last of these fabrics from our suppliers and passing on the savings to you ! Stock may have sold out prior so be quick to secure
Cross Stitch by Alison Glass - a fun design - a simple, little sewing-themed blender is an exciting addition to the AG fabric lines. Gorgeous colors in the collection, we know it will be useful to quilters as another paint box style staple. Team them up with Alison's Sun Print range
Imperial Collection 16 - Stunning designs with metallic highlights - Geisha Girl Blocks and bamboo coordinates perfect for quilts, wall hangings, bags
Beside the Sea - Beside the Sea features NEW nautical designs with a coordinating double border. These charming prints remind us of holidays with sunny Summer days, a warm gentle breeze and sand between the toes….
Leonardo Da Vinci- Create with the art of a renaissance genius. Leonardo Da Vinci from Robert Kaufman features some of the great master's best known works, complemented by beautiful textured coordinates in antique colours.
Wildlife Valley - At sunset in Wildlife Valley, a Kangaroo and her Joey are out to meet all the bush friends in the mountains. A pair of emus stride by, showing off their trendy hairstyles and dark plumage. Soon they all find their dear friends, the old Wombat and the cuddly Koala.



Speckled - How pretty are these spot blenders from Andover.
Freckled Dot Spots are now in stock in white, grey, orange, natural and a pretty and complimentary pink



Kaleidoscope Plaid - Another must have for your stash. Stock is very limited , only a few colours left They look amazing and are a great substrate for garments, quilts and bags
Looking for something different? Why not Shop by Category instead!
---
Leave a comment